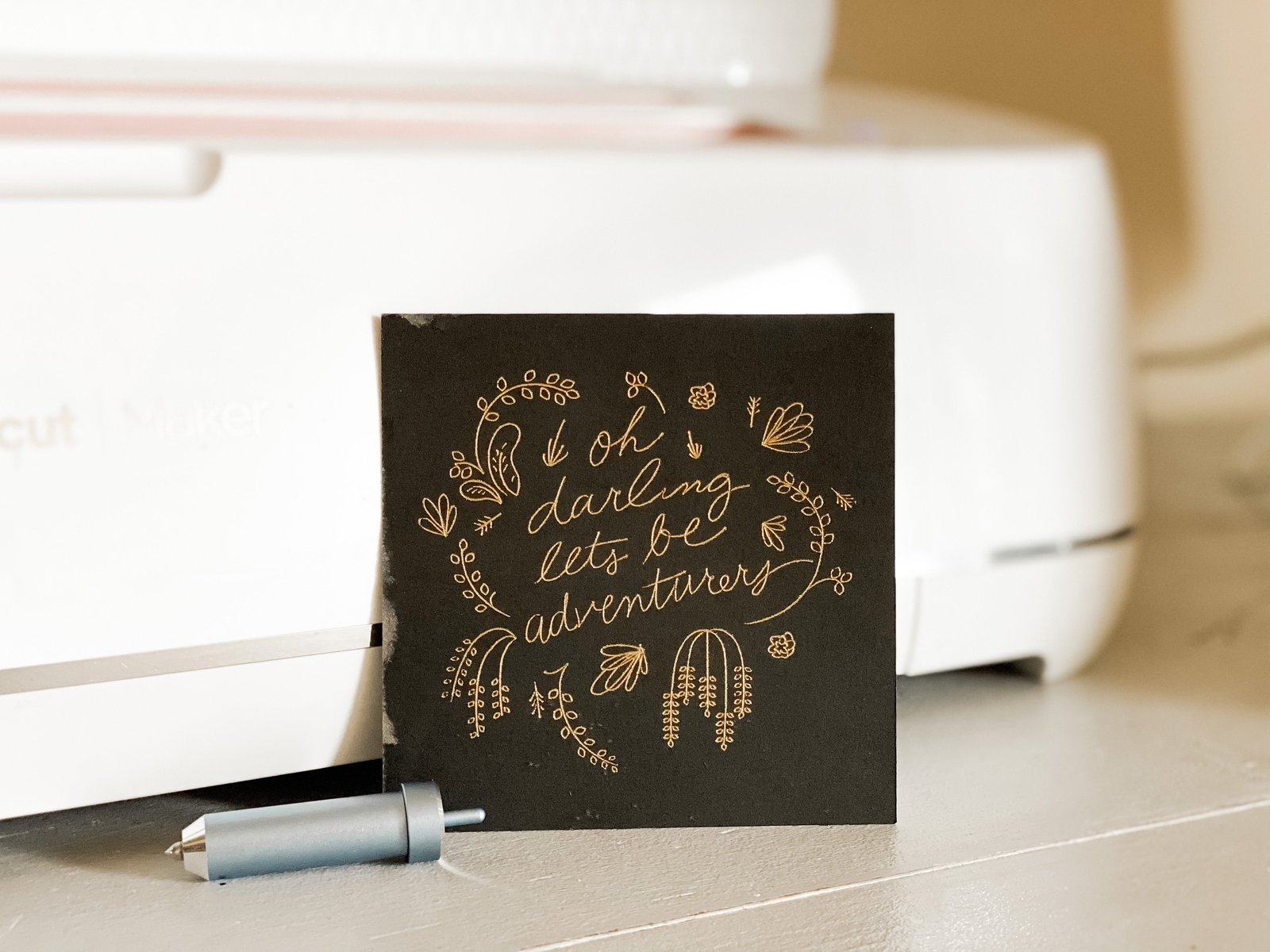 Cricut Foil Transfer Tool Project
The Cricut Foil Transfer Tool is a newer arrival to the Cricut family! If you missed it, you can learn more about it at this post. But just think — pretty foil accents on all your projects! It's so good, you guys. I'm excited to share today's project with you. It was my first time working with the Transfer Tool so I decided to keep it simple and just embellish a card. 
Find the project in Design Space.
Materials:
Foil Transfer Sheet, Gold (I used a sheet that came in the kit)
Check out the video below to see everything I learned in my first attempt with the foil transfer tool! As you can see in the photo above, I did make a mistake with the kraft board — so tune in to make sure you learn what to do and also what not to do! 😜
All in all, I'm super impressed with this tool so far and I am excited to continue crafting with it! Like I mentioned in the video, I intentionally chose this intricate design to see how the tool would handle it — and I have to say I'm very impressed! Let me know what you think in the comments below.
Happy crafting!
-Courteney
Save these pins so you can reference this post later!
Related Posts
Cricut Foil Transfer With Genuine Leather Napkin Rings
Cricut Foil Transfer Tool: New Arrival at Craft-e-Corner!