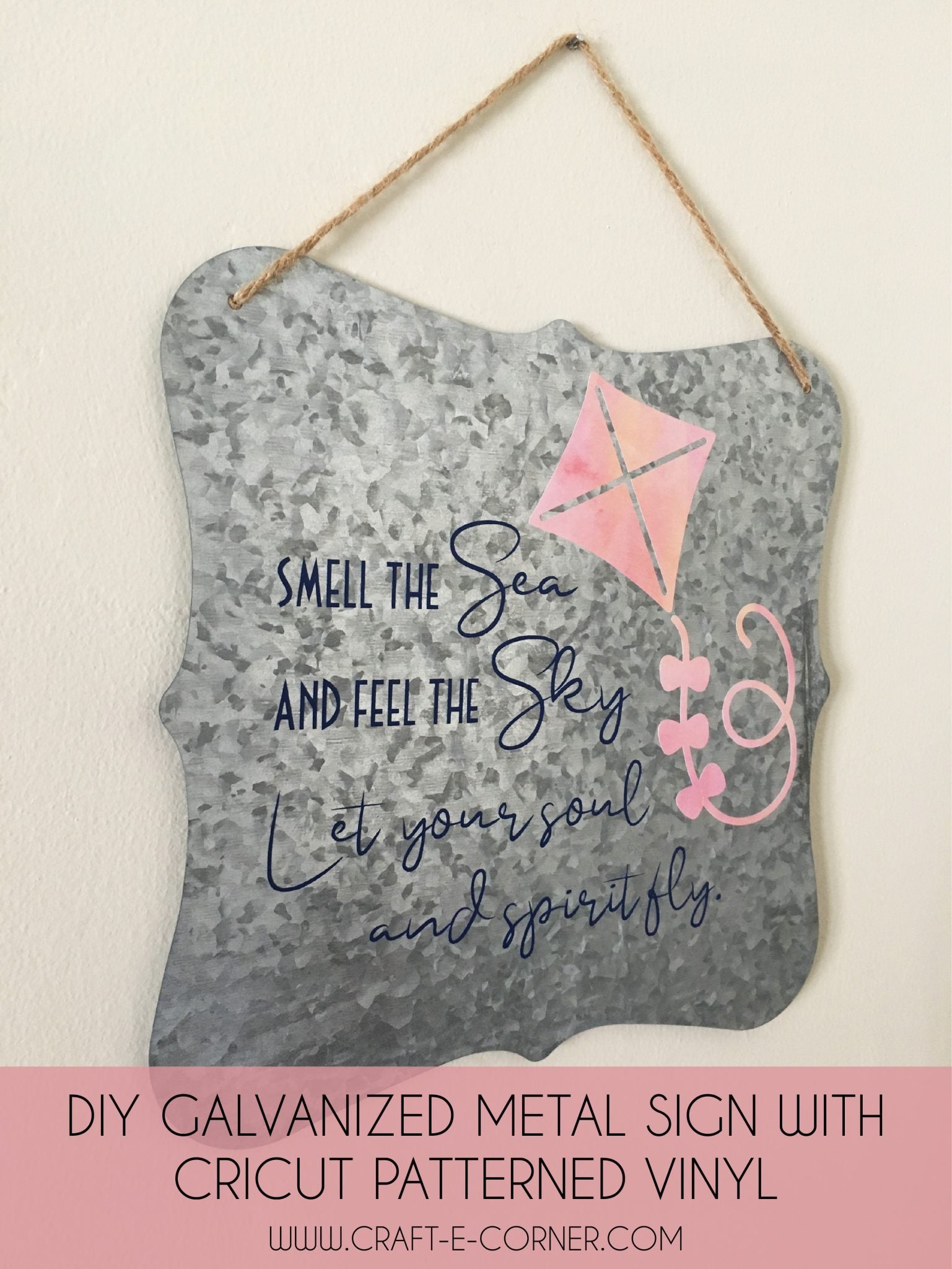 DIY Galvanized Metal Sign With Cricut Patterned Vinyl
It's finally summer time and I while I have decor for all the holidays, I don't have much just to celebrate summer! This sign is an easy project to make plus it gives it a unique look with the galvanized metal and Cricut's new patterned vinyl.
Materials Used:
Cricut Natalie Malan Sunset Blossom Patterned Vinyl Sampler
Galvanized Metal Sign (found at a local store – this one is 11?x11?)
Fonts used: Onelove & OPTINewport Land
To start this project I found a quote I wanted to use (mine is is from the song Into the Mystic by Van Morrison) and a kite image (this one can be found in Design Space) since I thought it fit the "summer theme" well. I am an Adobe Suite user so I laid out how I wanted my text and image to be in Illustrator, but this can easily be done in Design Space as well. If you are using a different design program, make sure to save your image as an SVG or PNG to bring into Design Space.
Next I figured out the sizing of the kite and cut it out. I weeded the design and then transferred it onto the sign. Make  sure to use the scraper tool to get it attached well to the transfer tape and then again to the sign.
I repeated the process for the words except there was a lot more weeding this time! To make it easier to line up on the sign I cut around the words so the extra material wasn't in the way.
And that is it! This is definitely one of the easier Cricut projects I have made.
Related Posts
Personalize a Watering Can with Vinyl