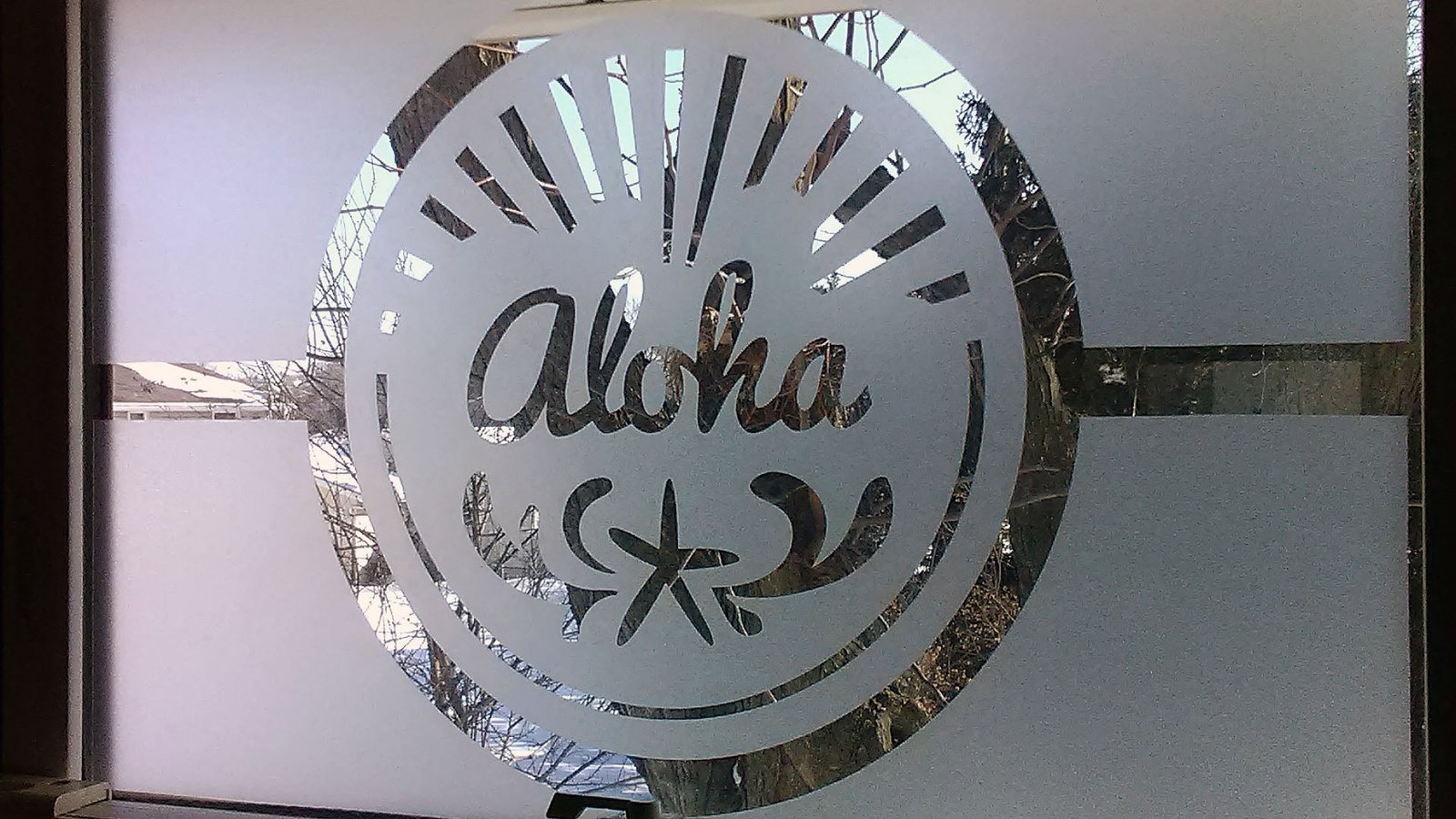 Dress Up A Window and Add Privacy Using Window Cling
This is a quick project to update the look in my repainted bathroom. I wanted to swap my outdated curtains for something with a cleaner look and opted for window cling.
I purchased my window cling at my local hardware store. I purposely selected a variety that was very plain, without any pattern in it, in order to feature the cut design. It adheres to the glass without adhesive. It's been holding up very well now for several months, even with the high humidity and condensation that goes along with a small bathroom.
The steps for this project are about what you'd expect. First you need to measure the window that you want to cover. More than likely, your window will be larger than the largest mat available for your machine. But don't worry, you can divide your design in some way so that you can make the project.
I created a rectangle in Design Space to match the size of my window.  I selected this fun Aloha design to feature. My window is not very large, so I opted for a simple center medallion. I made the center piece as large as possible while still fitting on my 12x12 mat.
Next, I used a circle from Design Space to cut a circle out of my window rectangle. I made the circle about 2 inches larger than my centerpiece, centered it on the rectangle, and sliced. I deleted the circle and was left with a rectangle with a big hole in it.
Then I used a couple of 1 inch wide rectangles to slice a cross shape from the rectangle. This left me with 4 background pieces that would fit on my cutting mat.
After that, all that was left was to make the project and apply the window cling to the window.  Be sure to clean the window well before applying and smooth it in place well with your hands. Easy peasy!
Related Posts
DIY Wall Decor Small Apartment or Dorm Room
Make a Custom Pillowcase with Cricut Smart Iron-On
Make This Super Soft Pom Pom Rug & Keep Your Toes Happy on Cold Nights