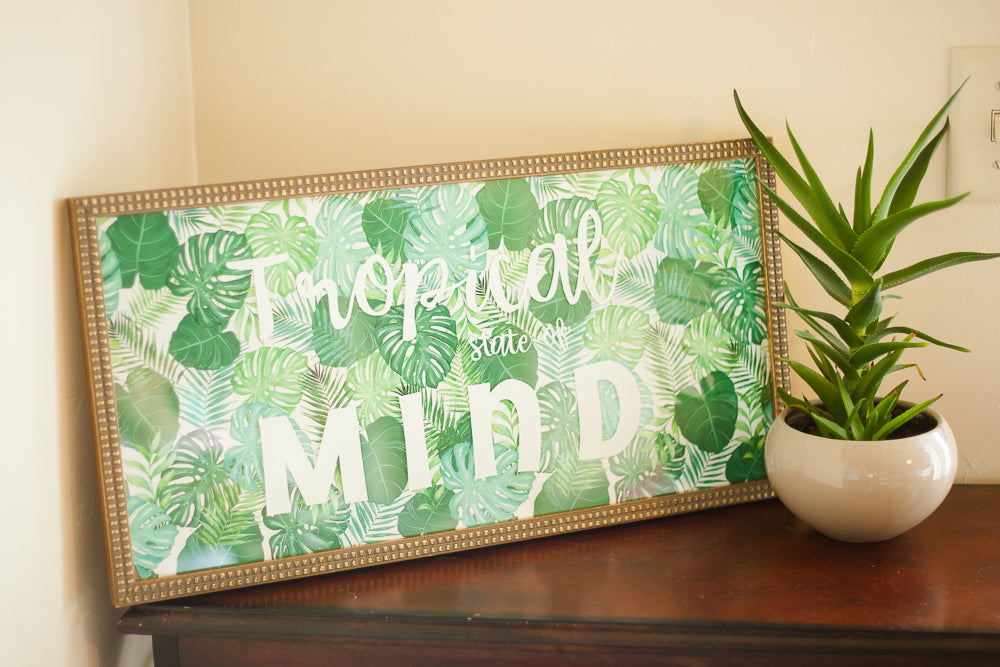 DIY Wall Decor Small Apartment or Dorm Room
With little space to work with, having double purpose decor is a must for me. I found a new way to use Window Cling with my Cricut Maker Machine to design a removable decorative sign. 
Summer is just around the corner, so with this season in mind, I found a quote I liked on Pinterest. Using paper and a frame I already had, I designed the quote in Design Space. 
I framed the paper and used my Maker to cut my summer-themed quote out of Window Cling. Because Window Cling is easy to apply and reapply, I didn't use Transfer Tape to move off the words off the carrier sheet. 
Placing the letters on top of the frame's glass, I now have a sign that I can change up throughout the seasons!
Related Posts
Make a Custom Pillowcase with Cricut Smart Iron-On
Make This Super Soft Pom Pom Rug & Keep Your Toes Happy on Cold Nights