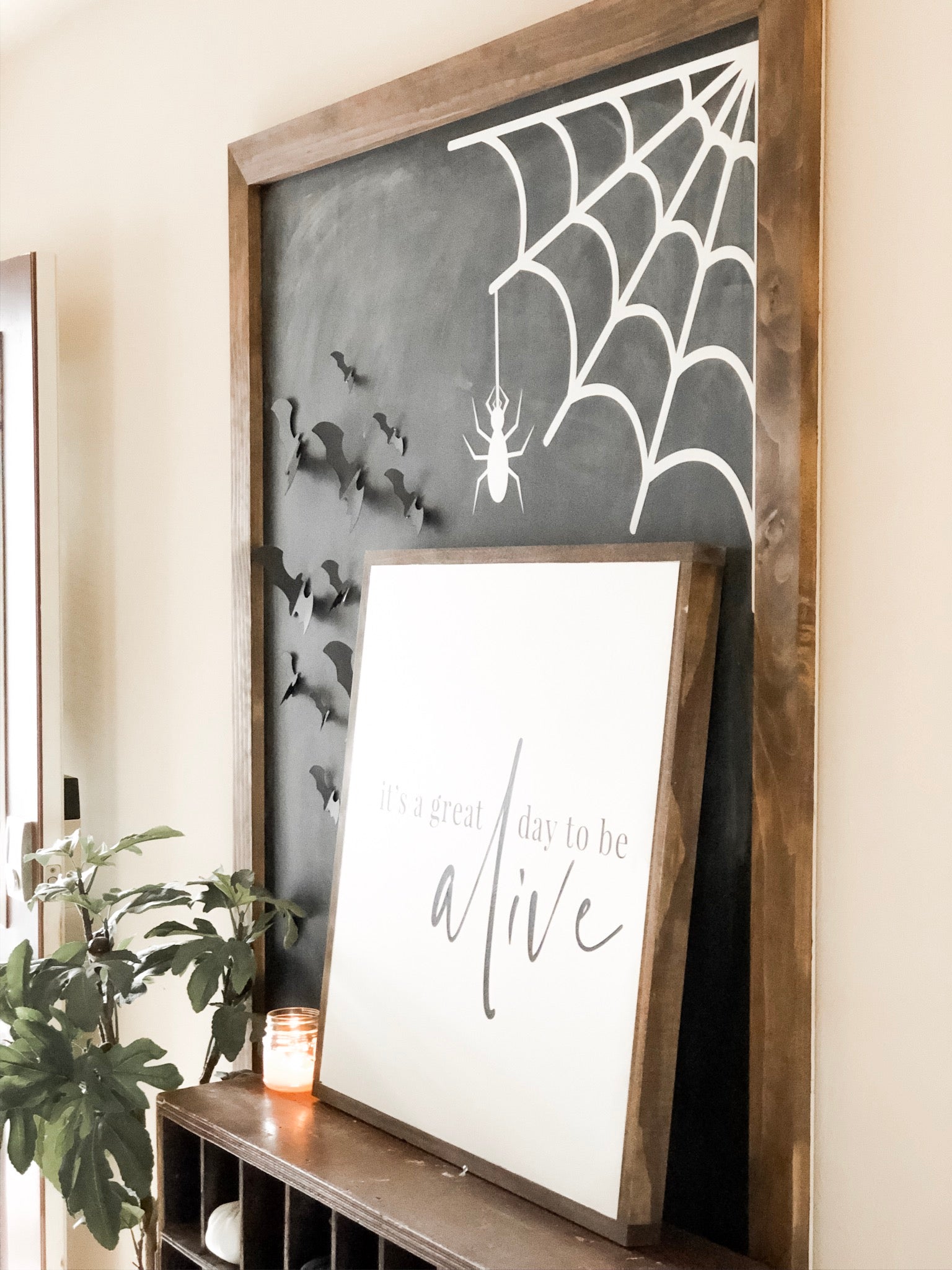 Halloween Entryway with a Cricut
I typically don't decorate for Halloween but this year I wanted to decorate a little using my Cricut! I have a giant chalkboard in the entryway of my home and thought it would be the perfect platform to jazz up for Halloween. 
Materials:
This project is two-fold. First, I cut and scored the bats using kraft board. Then I created a vinyl decal that is a "larger than the mat" project, so be sure to check out how I made this! And you can make the project too, by logging into Design Space and clicking here!
Related Posts
Classic Spooky Black Wreath for Halloween
DIY Cricut Craft Projects for Halloween