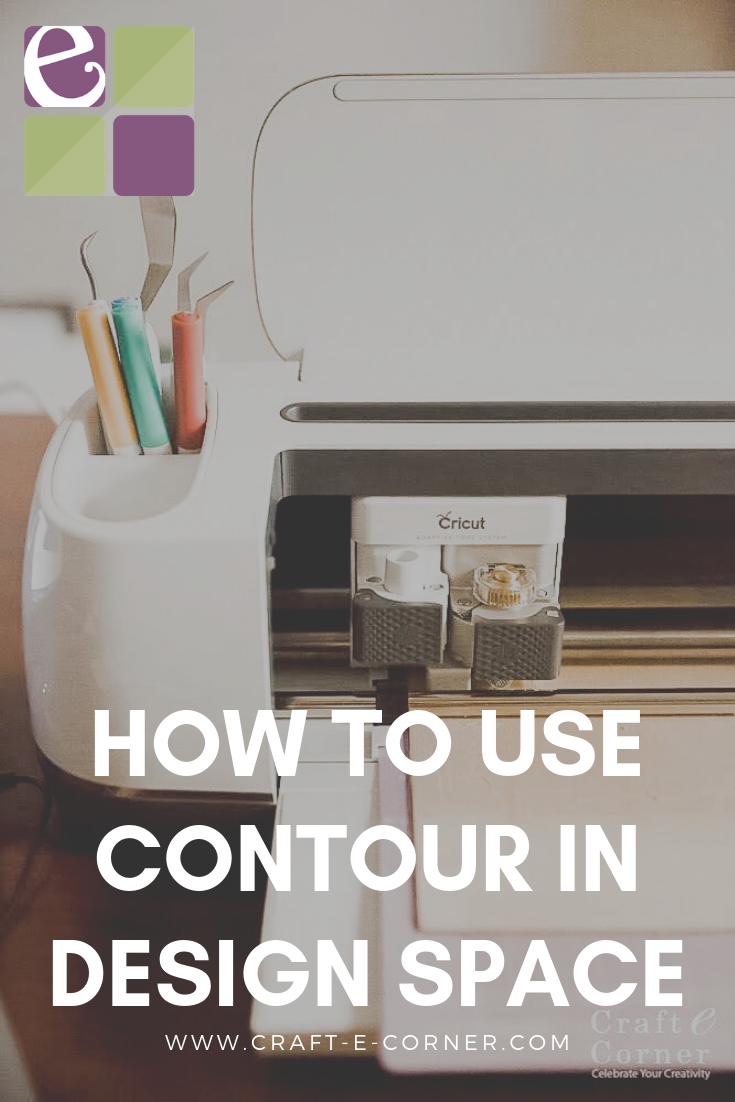 How to Use Contour Feature in Cricut Design Space
There are a lot of different tools in Design Space. I know that sometimes it can feel overwhelming to learn it all, but if there's one thing I want you to learn in Design Space…it's how to use the contour tool! It's my new favorite tool and is a game changer for sure.
Let's say you find or upload an image in Design Space that you love, but there is a part of it that you could live without. Or maybe you have an image but you want it to be separated into two different layers. You might be a little bummed and think you can't use the image…but there's good news! It's called the contour tool. This tool will allow you to hide parts of your design that you may not want in your design. I'll walk you through an example so you know how to use it!
For this project, I am going to cut out some succulents that I found in Cricut Access. If you want to find these images, the tag is #M1AABF32. I think it's free so you can make them too! It comes with six different succulents. Once you find your image or upload it, insert it on your canvas. This is what it will look like:
While I really love all six images, I don't need all of them for the project. However, when I inserted this design on my canvas, they inserted as one design that is welded together. So in order to just get to the one succulent that I want, I am going to use the contour tool to basically hide all of the other ones.
To do this, highlight the image so that a blue rectangle appears around them. Then in the bottom right hand corner of your screen, click on "Contour".
Once you click on it, a screen will pop up that shows you your image (see below). To hide certain images, all you have to do is click on the portions of your design that you want to hide. You will have to click on all of the outlines of the image that exist. You'll know that they are hid when they turn from a dark grey to a light grey. If they are light grey, they are hidden. As you click on them, they will disappear from the canvas. You can zoom in to get super close to help too.
This can be a bit of a tedious process, so just make sure that you get all the little bits and pieces. If you look at the image below, you'll see that I've successfully hid the first succulent. You can't see it on the canvas anymore! Continue to do this with the other images you want hid.
If you feel like you are clicking on parts of your images you want hidden, but you're having a hard time getting it to stay hidden, you can search for it on the right hand side of the contour screen and find it there. For example, this little succulent was giving me a hard time. Not all of the parts would hide as I clicked them. So I searched for the outline on the right and was able to click on it there. You can scroll through and it will show you all of the different lines. If they are dark grey, they are hidden. If they are light grey, then they will show up on your canvas. I circled where mine is in blue (see image below).
Once you're all finished hiding all of the other succulents, you'll be left with just your one. And the best part is, if you want to go back and use the other succulents another time, all you have to do is go and un-hide them. 
This is also a great tool to use if you have an image you want to split up into two identical images to use for layering — but we'll cover that another time.
Isn't this a great tool? It's super simple to use too. It really allows you to customize your image. Have fun + as always, let us know if you have any questions!
-Courteney
Related Posts
Cricut Design Space: What are SVG files?
Getting to Know Cricut Design Space (Part 1)