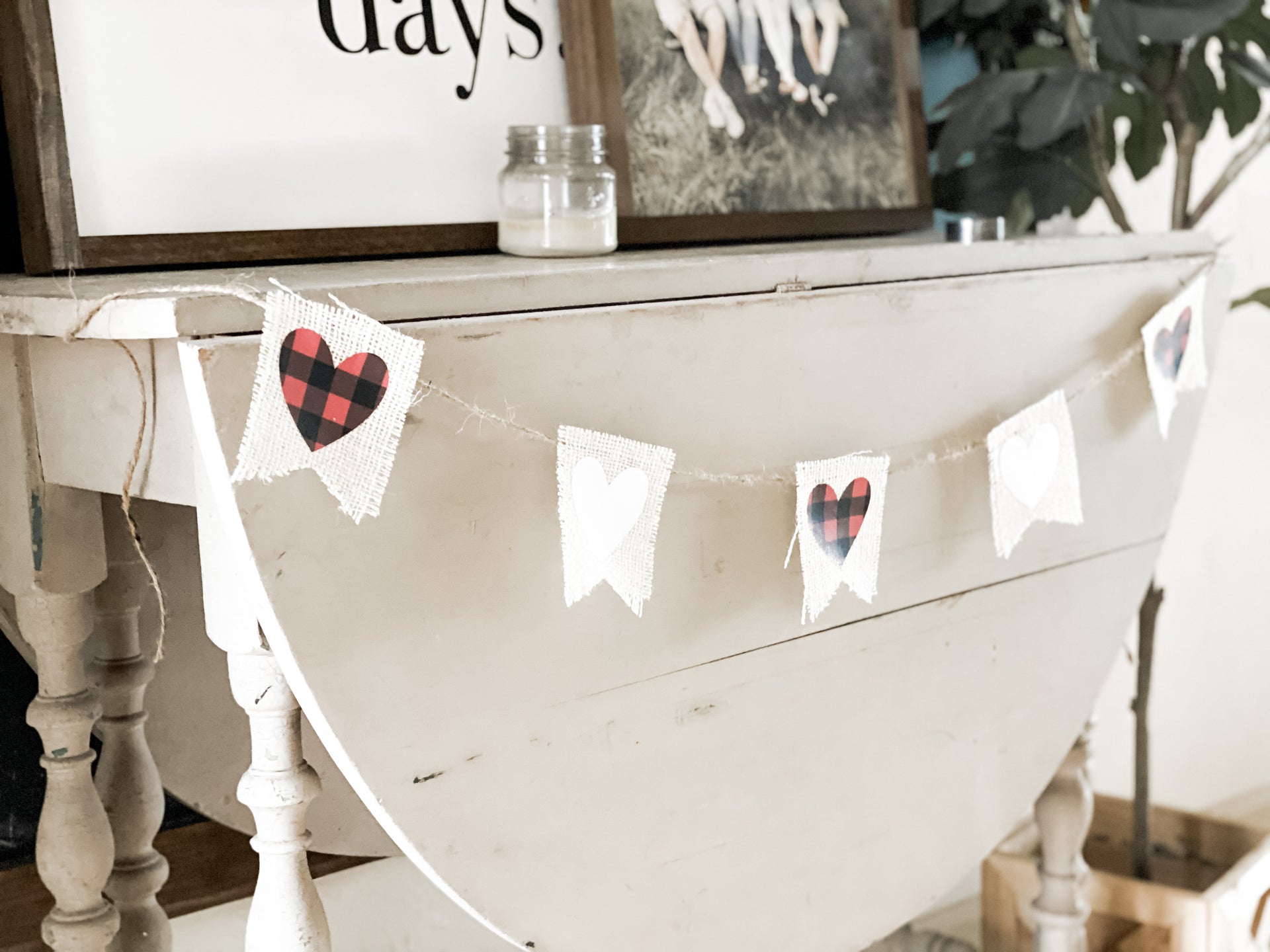 Last Minute Valentine's Day Crafts
Are you in need of some inspiration for last minute Valentine's Day crafts? We've got you! Here are some quick Valentine's Day crafts you can make this weekend!
If you're looking for a fun, unique Valentine's idea, make these little rubber duck cards! We have a free printable for you, so all you have to do is buy the rubber ducks and bags, print the cards and then assemble. Easy-peasy & super cute! Read all about it here.
These cards are made with a Cricut and include an eraser! All you need to make them is some card stock, a pen and an eraser! The best part is that your Cricut will do all the work for you. :) find all the details here.
If you're looking to add some decor to your home or classroom, try this burlap banner! We created it entirely on a Cricut Maker, but you can definitely make this by hand too. Find all the details here.
Who doesn't need some cookies on Valentine's Day?! This blog post is full of cookie recipes and also some fun ideas to give them as gifts. Check it all out here!
Just like the previous draw & cut cards, these follow the same idea! Your Cricut will draw and cut— all you have to do is insert the crayon! Learn more here.
6. Paper Rosette Conversation Hearts
The Cricut scoring stylus makes short work of the accordion folding needed for this Valentine's Day banner.  Use messages from your favorite conversation heart candies or personalize the greetings for your very own "sweet hearts." Find all the details here!
This is one of my favorite Valentine's Day projects! You could make this for your home or classroom and customize it however you'd like! All the details here.
If you're giving any gifts or treats for your kiddos class this Valentine's Day, you can easily jazz it up with the print-then-cut feature on your Cricut! This blog post includes the Free PNG so you can either use print-then-cut on your Cricut or just cut it out by hand! All the details here.
There you have it! Eight Valentine's Day crafts that you can easily make in a short period of time. Happy crafting!
-Courteney
Related Posts
Infusible Ink Wine Bag for Valentine's Day
7 Cute DIY Valentine's Day Craft Ideas